Leader In Education, Research, and Innovation in the Field of Agro-Industry for The Well-Being of Society
Established in 1980, the Faculty of Agro-Industry at Kasetsart University has been striving to ensure that Thailand's standards of professional and technical knowledge in the field agro-industry remain high and of international caliber.
We focus on enhancing people's well-being through science and technology, and on Thailand's rich resources in agricultural and natural products. We conduct research and courses to support the government polocies, and help small industries and home-based companies improve the safety and quality of their products. Moreover, the faculty also carries out advanced research to develop such knowledge that inspires innovation and application to specific need of the industry
The Faculty of Agro-Industry offers Bachelor of Science degree programs, Master of Science programs and Doctor of Philosophy programs in various departments. One-year graduate diplomas and several community training programs are also offered. The Faculty is currently divided into 6 Departments.
We Seek to Gain Worldwide Respect and Recognition as Asia's Leader in The Field of Agro-Industry and Become The Best Resource for Academic Studies and Scientific Research.
Our intention is to produce scientific leaders, work with world-class institutes and continue to grow and evolve in response to the changing needs of society.
We shall continue to provide the highest standards of scientific and technological education in the field of agro-industry, with the aim of producing top-notch professionals for the ever-growing sector.
We shall focus on developing research expertise to solve real world problems and disseminate the knowledge secured from scientific research to rural farmers, consumers, and organizations so that they can apply it into practice.
We shall respond to the people's needs in the agro-industry and take part in advancing economic and social development.
Being an autonomous university is a challenge. Our Faculty is evolving but continuing to uphold our traditions of academic and research excellence. The young staff of KU are dynamic, energetic, highly professional and ethical. Many new areas are to be explored to keep pace with the rapid changes in the world of science and technology as well as design and management. I believe that these are the key factors that will direct our institute to continue to be a valuable source of knowledge and human development for Agro-Industry in Thailand and South East Asian Region
Dean Of The Faculty Of Agro-Industry
Assoc.Prof. Anuvat Jangchud
Assoc.Prof. Suttipun Keawsompong
Administration
Assoc.Prof. Wannee Jirapakkul
Internal Affairs and Finance
ASST.PROF. Pinthip Rumpagaporn
Academic and Knowledge Innovation
Asst.Prof. Korntip Watcharapanyawong Techametheekul
Educational Quality and Organization Development
ASSOCIATE PROF. Tunyarut Jinkarn
Academic Services
ASSOCIATE PROF. Nathdanai Harnkarnsujarit
Research and Innovation
Assoc.Prof. Nuttakan Nitayapat
International Affairs
Asst.Prof. Sasitorn Tongchitpakdee
Special Projects
ASSISTANT PROF. Busarin Chongcharoenyanon
Corporate Communications
Nattadon Rungruangkitkrai
Student Development
Asst.Prof. Kittipong Rattanaporn
Food innovation city affairs
Asst.Prof. Apichaya Lilavanichakul
Quality Education and Organization Development
Asst.Prof. Kriskamol Na Jom
Student Development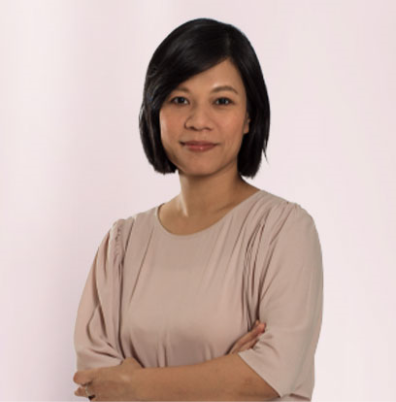 Asst.Prof. Thepkunya Harnsilawat
Academic Affairs
ASSOC.PROF. Ulaiwan Withayagiat
Curriculum Development and Academic Activities
Assoc.Prof. Weerachet Jittanit
Human Resources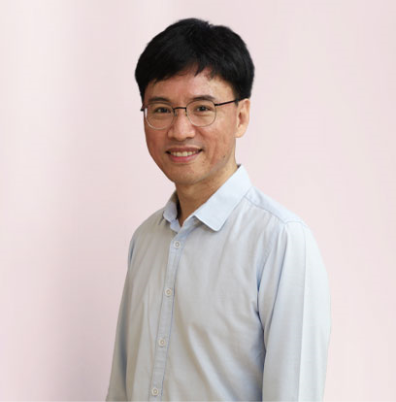 Asst.Prof. Jumpol Vorasayan
Information Technology
Asst.Prof. Tantawan Pirak
Academic Services
ASSOCIATE PROF. Lerpong Jarupan
Head of Department of Packaging and Material Technology
ASST.PROF. RAVIPIM CHAVEESUK, PHD
Head of Department of Agro-Industrial Technology
ASST.PROF. SUMALLIKA MORAKUL
Head of Department of Biotechnology
Asst.Prof. Kullanart Tongkhao
Head of Department of Food Science and Technology
Asst.Prof. Pawarin Tuntariyanond
Head of Department of Textile Science
Assoc.Prof. Nantawan Therdthai
Head of Department of Product Development
The Faculty of Agro-Industry Secretary Office was founded in 1980 including with the Department of Packaging and Materials Technology, the Department of Biotechnology, the Department of Product Development and the Department of Food Science and Technology.
Miss.Fareeda Roumanee
Deputy Secretary